Welcome to Auswide car removal Services. We offer you much-needed services relating to "car removals", including but not limited to Car Dismantle.

If you're looking for quality spare parts for your car, then it's moving with a reputable auto wrecker can ensure you the best value. Either your need is to sell your used engine, headlight, radiator, transmission, fuel pump, gas tank, seat, or anything else, we are the ideal platform you are hunting for with years of experience. We do our utmost to help you out. In case, if you aren't able to find your desired part, then you just let us know what you are looking for and one of our customer service representatives will revert you back in no time. In case you are looking to dismantle your old car, we offer help for that too. We provide a lot of services under one roof, easing your automobile needs.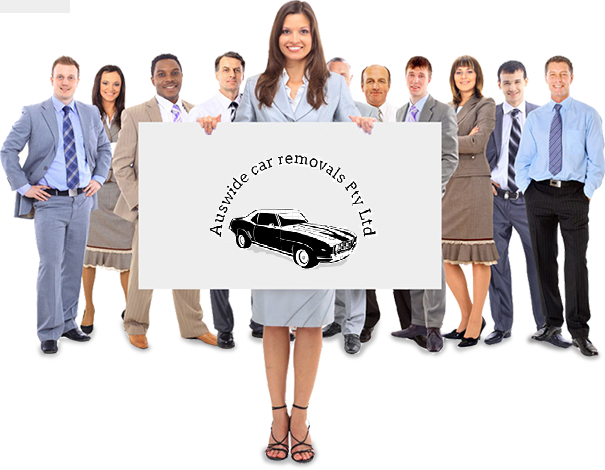 Car dismantling is a super-economical method to dispose of your car in the right way. The main parts of the vehicle like the engine, transmission, front and rear suspension, trunk lid, fenders, doors, etc. are taken off. The windows and quarter panel windows, the heater, the steering, the dashboard, and the interior are cut out of the car. The body of the car is cut in pieces as needed by the customer. Car dismantling is mainly done to sell separate parts. Car dismantling is very beneficial for cars that have minimal visible damage as all the parts that are working well can be reused for selling. You save a lot of parts, and you also help buyers take it for a lesser price.

We accept all makes and models and dismantle their parts. Sometimes selling a car to wreckers may seem difficult to deal with, especially if you are new in Australia and are not familiar with such kind of services. At Auswide Car Removal Services, we make it easy for you to sell your unwanted car in no time. Selling your car for top cash on the spot has never been so easy as it is now, thanks to Auswide car removal Services. To get your junk car removed follow the below-mentioned simple steps:



Get QUOTE – Call Auswide car removal Services and explain to us the vehicle information and get a free quote on your vehicle.
Accept OFFER – If you accept the offer that we make, we decide on the date to tow away your vehicle. It all depends on your convenience. If you want a weekend towing, we even offer that.
FREE Towing – On the decided day, we tow your vehicle for free without any hassle. We can come to your given location, be it home, office, or some yard.
Get CASH – We make a cash payment on the spot. We even pay the method you prefer. So, get instant cash on the very same day with any hassle and hour-long paperwork.



Our drivers are fully licensed and know their job very well. Thus, you need not worry about how they drive, and they will be careful or not in your car. Further, the tow trucks are equipped with GPS, so you can track everything properly.
explain your problem, and they shall happily guide you. They speak bilingual languages and know very well how to deal with their customers.

We accept any kind of cars like but not limited to:

Overused and old vehicles
Accident and impounded cars
Flood, fire, hail, and water damaged vehicles
Broken commercial trucks
Engine and transmission problem cars


With Auswide Car Removal Services, you can bid goodbye to a lot of problems like:

Spending time, effort, and money on repairs of your old car.
Finding the right buyer for your used car. Most likely, it is next to impossible to get the right buyer who gives you a good price of your scrap, old car.
Putting up advertisements for your old vehicle, which again is expensive.
Bargaining with the buyer and checking if his background is ideal. Also, to get out money from the buyer and negotiating for the right price is another headache.
Paying commission to an agent. It is another expense, and sometimes the agents turn out to be a con.

You may find plenty of car wrecking yards in Australia, but to find a reliable store like ours is difficult. You can trust us and our services. To know more about us, you could read our client's testimonials on our home page. At Auswide Car Removal Services, we have gathered a team of most skilled car wreckers for auto salvage services in Australia.

What benefits do you get using Auswide Car Removal Services?

Remove your scrap cars using our free towing facility. You also get a quote for free.
Sell your old vehicle within a few hours. We don't take much time and reach the destination on time. In a matter of hours, you get rid of your headache.
By dismantling, a lot of people find used engines, tyres, bumper, bonnet, headlight, and many more parts for their second-hand cars.
Online help and extensive customer support. You could use live chat, call, email, or inquiry form to contact any time. We are always active and help our customers in all ways possible. We also offer emergency services.
We are environmentally savvy, and we save you from unwanted penalties.

Auswide Car Removal Services is a well-known name in the car dismantling industry in Australia, and the fact that it's a leading brand makes it one of the most trusted businesses in the market. We are reliable, and we are your one-stop solution to all your junk and accidental car removal woes. Our friendly and knowledgeable auto part experts not only help you in locating the auto parts you need but also aid you in acquiring satisfying cash for unwanted vehicles. What are you waiting for? .
We provide FREE TOW AWAY Services!
We Deal in Affordable prices.