We all love our cars, but unfortunately, there is a point when the car needs to be disposed of because it is no longer safe or practical to use it. There is a limitation to maintenance, and some cars are beyond repairs. Driving such a car is a health hazard as you may meet an accident, or you may face negative points or even have to pay a fine. The wisest decision is to dispose of your car if it has reached this point. And when you think about car disposal, only one word should come in your mind – Auswide Car Removal Services.

At Auswide Car Removal Service, the process of "car disposal" comprises of two main functions; first, all the fluids will be removed from the car that is potentially harmful to the environment. Secondly, the car parts will be recovered to be recycled and reused.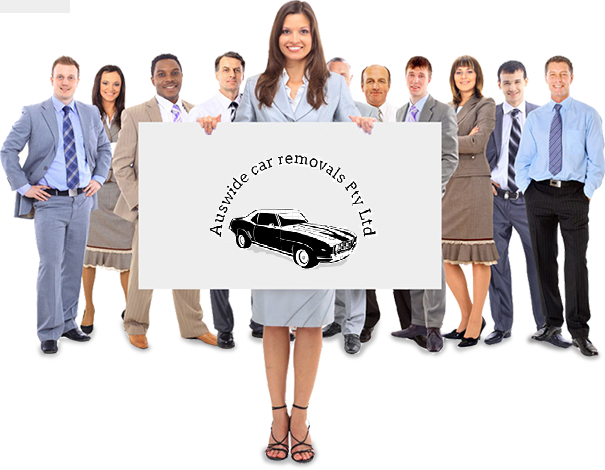 The quick fact – a lot of people do not know how to deal with unwanted cars. They usually keep it in a yard, garage, or somewhere and some even forget about it. The Australian Government is now taking good measures to ensure people do not face threats relating to car disposal. They are raising awareness of disposing cars safely and in an environmentally friendly way. We, at Auswide car removal Services, aid by offering the best car disposal service in several locations in Australia. We ensure that your vehicle is disposed of in an environmentally friendly car disposal process under the Environment Agency Regulations. According to the rules and regulations of the Australian Government, the car needs to be de-polluted, and a minimum of eighty-five percent of the car needs to recycle. Further, the vehicle must be deposited to an authorized treatment workshop and not any regular workshop. If you dispose of an end-of-life vehicle at an unauthorized facility, the owner will not receive a certificate of destruction, and due to this, he/she is still recorded as the registered owner of the vehicle.

AtAuswide car removalService, the process of 'Car Disposal' comprises of two main functions; first, all the fluids will be removed from the car that is potentially harmful to the environment. Secondly, the car parts will be recovered to be recycled and reused.

We at Auswide car removal Service have authorised end-of-life vehicle treatment facility, and we are obliged to provide the following services:

We give out the registered owner with a certificate of destruction, so the vehicle is no longer registered with his/her name.
We are equipped to meet all the technical requirements for the treatment and recovery of end-of-life cars and the storage of parts containing fluids, spare parts, etc.
We also save records of end-of-life automobiles and materials for reuse, recycling, recovery, and disposal. We also have to report these records to local authorities annually.

There are a lot of reasons you need to select Auswide car removal instead of others:

Hassle-Free Process: We offer a completely hassle-free process. Our team will do all the work for you from picking up your car from your given destination to towing it with our fleet of outstanding tow trucks.
Minimal Paperwork: We are proudly one of Australia's largest independently owned auto-wreckers. Besides, we don't dump heavy paperwork for you, saving your time and effort. We give instant cash or pay in the mode you wish to receive.
We are licensed and authorized car disposal firm: We own an LMCT licensed and are registered with the Environment Agency. Our LMCT certification ensures that your car is going to recycle in an environmentally friendly way, as per the rules and standards of the Australian Government.
ou'll get a free, instant scrap price for your car: You get a free quote when you call us or email us. On describing your car, you will get the best market value based on a few algorithms we follow. We assure you won't get a better price elsewhere. We do not charge for offering quotes. We also don't believe in hidden charges.
We offer free scrap car collection or local drop-off: Once you've got the best price for your Scrap car , we'll come and pick it up at a time and place that suits you. If you want it on a weekend or a weekday, the choice is all yours!
Our customers love us: Read the reviews from our customers to see what they have to say about our service. You will never regret booking us, and you will surely recommend your friends and family as well.

If you are worried about disposing of your car, then you have come to the right place. Just give Auswide Car Removal Service a call, and we will make the arrangements for your car to be collected for free. With us, you will not only have the peace of mind of knowing your car is being disposed of safely and efficiently but also you will get the best price in the market! What are you waiting for? Call us today!
We provide FREE TOW AWAY Services!
We Deal in Affordable prices.