Usually, when people read Car Wreckers, they think it is all about smashing a car and destroying it completely. That's not the usual case. Car Wreckers take out all the parts from a car that is usable and use it in other cars. The remaining junk is turned into scrap, which is then sold for cash. The role of "car wreckers" is not limited to only this. When they arrive at an accident spot, they also clean up all the mess created due to the accident. They need to clean the oil, glass, or any hazardous things from the road and clean it for other users. Depending on the state of the car, they decide where to tow the car and what to do with it. If the damage is beyond repair, to the extent that none of the car parts can be used, they simply smash it and sell it as scrap. A person can find many car parts that are useful at a junkyard, including windshields, windows, engine parts, headlights, door handles, tail lights, knobs, tires, windshield wipers, rims, seats, doors, hoods, and rims. Since these parts are removed from a used car, they are far less costly than the brand-new parts, but they work pretty well with the car.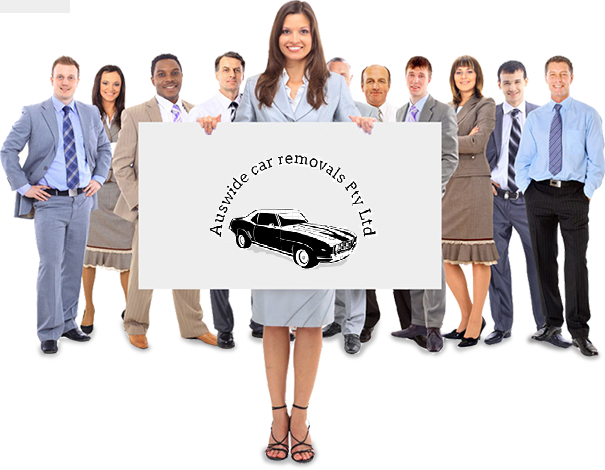 What is the role of Auswide Car Removal Services?
After an accident, some cars are hooked up with the tow truck and taken for repairs. While some are so damaged, that they straight away are taken to the junkyard. Tow trucks are also used to tow those cars which are abandoned, and no one is picking it up. At
Auswide car removal
Service, we offer all such services under one roof. All you need to do is, save our number and call us when you need us. If you meet up with an accident, or even if your car breaks down in the middle of the road, no matter what the timings are we come over and tow your truck to the destination you ask us to. Wreckers may also be used by people to remove cars that are not very damaged but are taking a lot of space and are not used by them. Whatever the reason is,
Auswide car removal
Services are a well-known brand and are trusted by all in Australia. You do not have to pay for car towing, and we offer you a competitive price for your junk
wrecked car
. We come to the destination you ask us to, and collect your wrecked car and even clean up the area. We are known to offer hassle-free service and are known for a great price offer.
What are the benefits of using Auswide car removal
Getting free quote and best cash for their wrecked car.
Getting an emergency service and free tow service.
We clean the area and help you in every way during an accident.
We offer quick service. Our customers don't need to wait for hours for our tow trucks to arrive at the destination.
We do not have any hidden fees. We are transparent and straight forward.
How do you sell your wrecked car with Auswide car removal Service?
1. Call us on our number. Alternatively, you could email or fax us. We will get back to you.
2. Describe the state of your car, and we shall quote the price depending on the car's state. Rest assure, how much ever your car is damaged, we will give you a reasonable competitive price.
3. Our driver comes into the destination in no time and completes the entire procedure swiftly. All you need to do is sign up a few papers and take your cash.
Why should you sell your wrecked car?
If you own a
"wrecked car"
, it is wise to remove it from your yard as soon as possible. Junk and
wrecked cars
release fumes that are poisonous and not good for you and your family's health. Also, wrecked cars are an eye sore and it may also not be good if you live in a neighbourhood with a lot of people. The best and wisest decision is to call us and sell your wrecked car. Our tow trucks will come in no time, and not only help you get rid away from your
Junk cars
but also offer you cash in return. Now that's what we call a deal.
Did You Know?
Not all
Car removals
offer you the best price for your wrecked car. Further, they even charge a bomb for towing. If you wish to avoid spending a lot on your wrecked car, all you need to do is call us for a free quote. If you agree on our offer, we are ready to tow your truck on your time and give you a competitive price as well. Oh, and did we mention our car towing is absolutely free!
Are you ready to sell your wrecked car with Auswide Car Removal Services? Call us today!
What are the other choices?
If you have met an accident, or no matter whatever the reason is for your car to be wrecked, the next step is to decide on what to do with it. You could either go for a mechanic. But let us tell you, this would be a costlier approach because the problem may solve but not for good. You again would need to repair multiple times. And the question would remain – is it even safe to drive such a car? The best option is to sell it for the right cash and use it to get another reliable car. Call
Auswide car removal
Service today to learn more about this.
How Much Can I Get for My Wrecked Car?
The cost depends on the type of car, the condition it's in, and where you choose to take it. Car wreckers are ultimately looking for junk car parts that are in high enough demand in terms of either sellable or recyclable parts.
ou don't need to look ahead. We make it easy by offering a quick free evaluation, so you can get the best offer in town without even looking around. With free towing, fast service, and great customer services – look no more. Call us today!
We provide FREE TOW AWAY Services!
We Deal in Affordable prices.