There is a point in life when we all move ahead. Cars get old and depreciate in value. There is a time when we need to sell our old car , no matter how attached we are towards it. And it is well documented that to sell an old car is not easy. It is very hard to get a customer who would buy an old car and give us the right amount of money. This is where we come into action. Auswide car removal Service is a well-known company that removes all kinds of a car – old, damaged, wrecked, and also not working conditions. We buy all makes and models. If you have a car, or jeep, or van, or truck, you can connect with us and get a free quote for it today. We are known to offer hassle-free service, and we are on time.

An old car not only eats up all the space in your garage but also becomes hazardous to your health. It is wise to sell it as soon as possible. The later you sell it, the lesser price you get for it. Further, you will not know the true price if you aren't in the automobile field. Agents usually quote a far lesser price than what you deserve to get. To the extent, some agents are even fraud and might dupe you. With all these problems, it becomes even harder to sell off your old car.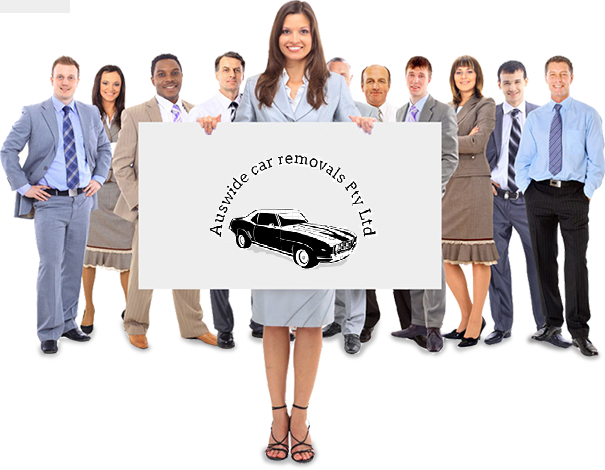 You get plenty of benefits when you sell your old car with us:



At Auswide Car Removal Service, you do not have to fill a lot of forms.
We come to the place you want us to, and tow your old car for no extra cost.
We offer outstanding customer service, and our agents explain everything appropriately. Our agents speak bilingual languages and are very professional and kind.
We offer quick, hassle-free, and on-time service.
Our drivers are licensed, and our fleet of vehicles for towing is equipped with the latest technologies, including GPS systems.
We offer round the clock services to our customers. We also offer an emergency car-tow service to our customers.
We have no hidden costs. We don't believe in keeping anything as a surprise and are very transparent.
We offer the best free quotation for our customers. We don't charge you for giving a quotation.

If you are going to sell your old car all by yourself, you also have to tow the car and do a lot of paperwork, taking all your valuable time and effort. Also, there is no guarantee that you will get the right price. Auswide car removal Service offers the best competitive price; we assure you won't find elsewhere in Australia.

So, how do you start the process with Auswide Car Removal Service? With simple three steps, you can get rid of your old car:

Call us and describe your car details. We then offer you a free quote.
Our team would come and pick up your car from the location you give us.
Get instant payment in the mode of payment you prefer.

We are very responsible and are experienced when it comes to disposing of your old car. We take out the spare parts which are working and recycle the parts which aren't—this way people can buy the working parts and save the environment. We have separate workshops that deal with recycling, ensuring we don't harm the environment in any way. You could also buy another second-hand good conditioned car with us, or buy a brand-new car with the amount you receive by selling your old car at Auswide Car Removal Service. Old car selling hasn't been so easy as it is now with Auswide Car Removal Service.

Wait no more! Call Auswide Car Removal Service today and explain to us your car's make, year, brand, and model. Just within a few hours, our reliable and professional team will come to you to remove your old car and pay you in cash. If you don't have any to sell, you could save our number for later use, or recommend our company to any of your family or friends. At Auswide Car Removal Services, selling your old cars is so easy.
We provide FREE TOW AWAY Services!
We Deal in Affordable prices.