Are you having an old scrap car? Want to sell it and get your hands on some quick money? You have come to the right place. Your search ends here with Auswide car removal Services. Selling a scrap old car has never been so easy, thanks to Auswide car removal Services. We have located all our Australia and can be connected by just a quick phone call, email, or even a WhatsApp message! How easy is that?

Besides, we have a minimal paperwork requirement making the overall experience seamless. We give instant cash and with almost no paperwork. Our customers need to sign the papers. We understand your time is valuable, and thus, we don't want you to spend your entire day in paperwork.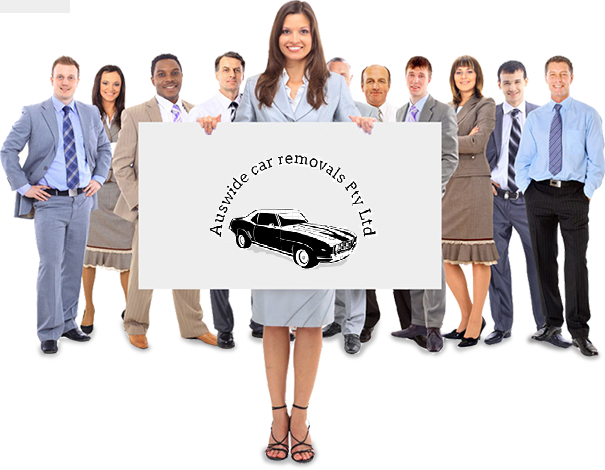 It tends to take weeks or even months to sell off your old scrap car to someone. Who would buy a piece of junk? It is not as easy. If you also find a buyer, you will not get a reasonable price, and you would need to compromise and settle down with something not that appealing. At times, you are even duped by fraud people out there. You can now bid goodbye to all such problems. Auswide Car Removal Services is a one-stop company for all your solutions. We buy your car no matter how old it is. We buy it in any given condition and offer you the most competitive price you will get in the market. That's not all! We manage the entire process smoothly. Our aim is to offer hassle-free service and swift one so; you can get rid of your headache as soon as possible without worrying about anything. The entire process is pretty straight forward. All you need to do is:



Call on 1300 356 697 and speak to our customer agent.
Describe your car and get an instant quote.
If the quote makes you happy, our team comes over and collects your car – at your convenient time and location.
We give you your cash.

You must be thinking at this point, what if my car is in a terrible state? Let us assure you, we accept all sorts of cars – burned, smashed, wrecked, not working, partially working, broken, irreversibly damaged car, dirty, or anything else. We are experts and know the value of the car, and we handle it like a pro. You need not worry about the condition of your car. Just call us and leave the hassle on us. This is not just for cars; we buy all sorts of vehicles like cars, SUVs, Jeeps, Trucks, and more. We accept all models and makes, even if the model and make is discontinued in the market. That's why our customers love us because we don't have any fuss. You can read our client's testimonials to learn how much they appreciate our services. We are the top leading company in Australia that offers the best cash for scrap cars. Our pickup times are usually less than an hour. If you're not at home even then, we can schedule a pickup time, and our tow truck driver will offer you cash and receipt on arrival. Because of the facilities and the ease we offer to our customers, we are known as one of the leading buyers of scrap carsin Australia.

If you have any special instructions, you could always inform us beforehand. With full licenses and enormous experience, our drivers can handle any situation and take care of your vehicle. Sell it on a weekday or on the weekend, we are available round the clock.

Auswide car removal Service contributes its share towards the environment. We ensure that we dispose of the vehicle in an environmentally friendly way, so it does not harm our planet. The cars are disposed of in an organized, and well-controlled manner, not affecting or creating pollution. Remember, a car lying in your garage releases some dangerous fumes, as well as the rusted car, which is dangerous for you and your family's health. It means it is best to sell off your car as soon as possible. This way, you will keep not only your health safe, but also contribute your bit to the mother nature.

You could also recommend us to your friends and colleagues in need with full confidence. Or you could bookmark our website, and save our number. Car removal is a service everyone needs at one point in their lives.

What are you waiting for? Give us a call with a few details like the car model, make, mileage, year of production, and keep some documents ready, which we shall tell you over the phone. Go ahead and sell your scrap car for the right price today! With Auswide Car Removal Services, there is no regret.
We provide FREE TOW AWAY Services!
We Deal in Affordable prices.