Seeing abandoned cars lying around in our garage, backyard, or vacant lot merely is disheartening. It becomes even sadder when you have to pay for parking. At Auswide car removal Services, we specialize in junk car removal in Australia. Vehicles that are too old are not safe for driving. They can breakdown in the middle of the roads causing severe fatal accidents. Those unused, deteriorating, rusted, and wrecked vehicles can still be of one use - selling it off for cash. At Auswide car removal Services, we accept all kind of junk vehicles and give cash in return. We accept cars, bikes, SUVs, Jeeps, or even Trucks.

There is a constantly growing industry of car wreckers, junk car buyers , and scrap car buyers in Australia because it contributes a lot to the economy and the environment. And as part of this booming industry, Auswide car removal Services is obligated to look for such cars and breathe new life into them as recycled goods. With a massive experience in the business, we have mastered the art of removing, transporting, and recovering scrap car and parts.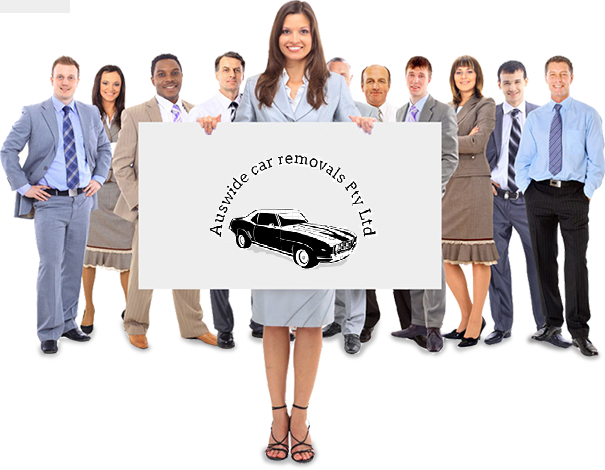 How to remove your Junk Car with Auswide Car Removal Services?
Step 1: Get a Quick Quote Online or Via Phone. Just dial our number and speak to our customer representative. They are knowledgeable and polite and will guide you well. You need to describe your vehicle and tell us its make and model. We give you an instant free quote. We assure you that it is the best quote you will receive in the market.
Step 2: We arrive with our experts to your given location and quickly tow your car by doing some minimal paperwork. All you need to do is, sit back and relax while we tow your car carefully. One sign, and you are free from the headache of your
junk car
.
Step 3: Get Cash on the Same Day: We give you immediate cash on the same day and bid you a goodbye. You don't need to give us multiple days unlike other firms in Australia. Everything is quick and easy.
Trust our team of junk car removal experts
Towing used, and junk cars can be a lot tougher than you imagined. So, it's best to seek help from experts like us who have been doing this for years. Though it looks easy, removing each scrap
car removal
and old car job can be complicated as the pieces can break down while attaching it to the towing equipment and even while in transition. But there's no need to worry about it; leave those to the professionals at Auswide Car Removal Services. We will only allow experienced
car wreckers
to do the Junk Car Removal. No matter what type of vehicle or the condition of your compact car, wagon, sedan, pickup truck, or SUV, we are ready to pull them off for you. Our drivers have proper licenses and the technique to pull your car effortlessly.
At Auswide Car Removal Services, we only use quality safety equipment, top-notch tools, and eco-friendly procedures in scrapping your vehicles. You may be concerned about the budget of removing your
junk car
. You may not be even thinking because of this issue. Let us tell you, by removing your junk car, you don't have to give us money, but instead, we give you money! You read that right. At Auswide Car Removal Services provide our clients with an easy and efficient way to get rid of that
junk car
, free of charge. We give the quote for free, and we tow for free. Plus, we offer you the best price for your junk, no matter how badly
damaged or wrecked car
. The cost of towing is on us, and we travel even to the most remote destinations in Australia because we are located conveniently in a lot of locations in
australia
.
Get rid of your junk car with Auswide Car Removal Services. We make sure you are well compensated for all troubles, headaches, and expenses that your old vehicle might have caused you. So, if you're thinking of selling an old piece of junk or used vehicle, get a free quote from us today!
We provide FREE TOW AWAY Services!
We Deal in Affordable prices.