Auswide car removal Services owns over a decade of experience in the auto recycling business. The manner in which we dispose of a vehicle and the strong networks we have in the automobile industry, and with strong knowledge and experience, we are, without doubt, the leading car removal and recycle firm in Australia. We give cash to our customers, which is the best they would receive in the market. We can see your vehicles and understand its value because we are your true automobile experts.

We buy all types of vehicles- burnt, wrecked, not a working condition, scrap, rusted, or whatever the condition is. These types of cars cannot be used and are beyond repairs, so it is a must to sell them off. We take all makes and models and even accept those makes which are no longer produced in the market. So, keep your worries aside and give us a call today to know the value of your vehicle.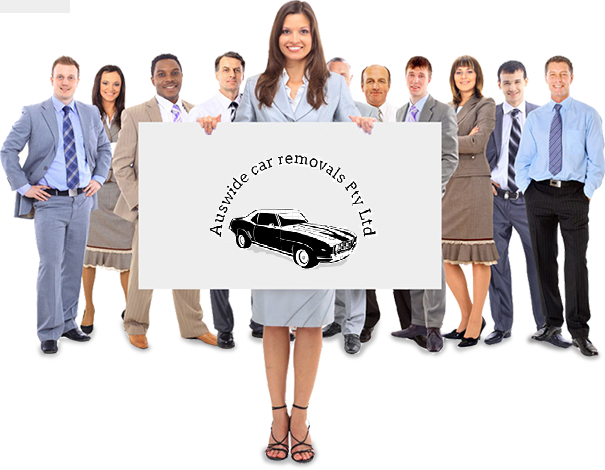 Eco-Friendly Car Recycling
Auswide Car Removal Services adheres to
Australian
recycling laws and regulations, and we have the appropriate permits to recycle and process your unwanted cars ethically. With our advanced recycling system, we can take any vehicle and make good green cash out of it. Our eco-friendly recycling also protects the environment from its dangerous contaminates, fluids, and wastes as it doesn't end up in a landfill. We offer our bit to mother nature, and its time you offer it too by selling your
scrap and un unwanted car
.
Old Car Recyclers in Australia
At Auswide Car Removal Service, our staff is well trained and experienced in ethical recycling processes together with air conditioning degassing, used oil disposal, scrap metal, including both ferrous and nonferrous metal recycling. We are recognized specialists in the industry, and we love what we do. Our customer service representatives are bilingual and polite. They know their work inside-out and are more than happy to assist you.
Our aim at Auswide Car Removal Service is to recover and recycle the parts under the hood of the vehicle for reuse and resell. The demand for redeemed and recycled parts is increasing day by day, and this procedure enables us to put more cash in your hand. Once we have removed the parts, we then extract the fluids, fuel, and liquid in the vehicle, draining each and then safely transport the waste to the liquid waste handling center. Once the wastes are withdrawn, the hazardous elements like the batteries are removed. Our forward car recycling system is one that is truly eco-friendly and protects nature.
Environmentally Friendly Car Recycling in Australia
At Auswide Car Removal Services, we make free quotes over the phone, and also, our handlers will carefully inspect the vehicle once they arrive to remove the vehicle from a location you ask us to. Once inspected, the vehicle owner is paid, and we transport the vehicle back to our
wrecking yard
. Whatever remaining metal parts are still with the vehicle; we will recycle along with all the steel from the vehicle. Auswide Car Removal Services is concerned about the environment, and that is a guarantee as we only employ the most experienced recyclers in Australia. We give you full assurance that your car will be wrecked by the best industry specialist and processed in an environmentally friendly manner.
Why Select Auswide Car Removal Services?
We offer hassle-free quick service. Call – Get a quote- Tow is our easy three steps formula to get rid of your scrap car.
We offer the best price in Australia.
We are located in several places in Australian.
We offer an instant quote and instant cash.
We boast an outstanding customer service.
Our Team
Our drivers are fully licensed and know how to tow your car using our latest tow trucks, which are equipped with the latest GPS technology. If you have met an accident, our team comes to the location in less than thirty minutes and even cleans all the mess for you. We care for our customers and offer them quality services.
You will be satisfied with our team because they are trained accordingly. We don't waste your time and don't make you wait unnecessarily. You could read our clients' testimonials and learn how we have earned the badge of the best car removal services in
Australian
.
Contact US
If you are worried about recycling your car, then you have come to the right place. Just give Auswide Car Removal Service a call, and we will make the arrangements for your car to be towed for free. With us, you will not only have the peace of mind of knowing your car is being recycled safely and efficiently, but also you will get the best price in the market! What are you waiting for? Call us today and get your free quote.
We provide FREE TOW AWAY Services!
We Deal in Affordable prices.