We all know the fact that selling a brand-new car is painful because finding the right client isn't a piece of cake. What happens if your car is a junk or scrap piece ? Only in your wildest dreams would you think of getting cash for it. But now, now more! With Auswide car removal Services, you can you're your car easily even if it not working, or in other terms -scrap!

We purchase scrap, junk, vintage, and even not working car for cash. How do you start the process? It is simple and straight forward.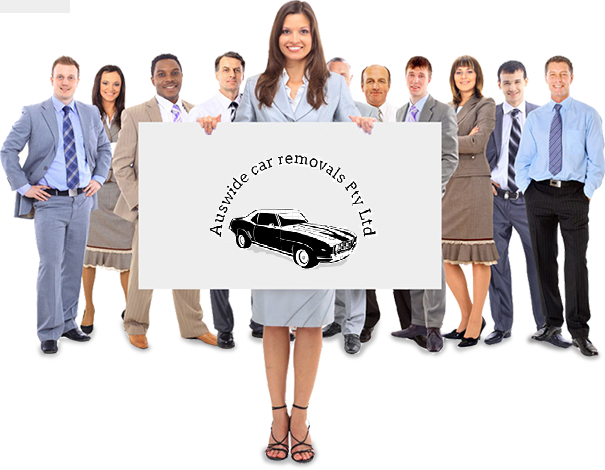 We purchase scrap, junk, vintage, and even not working car for cash. How do you start the process? It is simple and straight forward.


Step 1: Call Auswide Car Removal Service. You could alternatively email or fax us.
Step 2: Describe your car to us, and we offer you a free quote. We guarantee you our quote is the best offer you will get in the market. We take into consideration a lot of factors before we come up with the right price.
Step 3: If you are fine with the deal, the deal is on! We come to the destination you want us to and remove your car. car removal is absolutely free. We offer you your payment in the mode which you prefer.

So, bid goodbye to your scrap car in three simple steps with Auswide Car Removal Services.

Auswide Car removal Service is famous and for the right reasons like:

Our service is very reliable, cost-effective, and we delight ourselves in giving our customers the first-class valuation for their automobile. We are famous all over the country for providing constant and superb offerings to our clients.
You may easily sell your scrap vehicle for the high-quality fee in Australia in simple and easy steps.
We accept all type of scrap cars regardless of what piece of junk it is.
We have minimal paperwork.
Everything is completed in a matter of one day, saving you precious time.
Our client representatives are fluent in English and very knowledgeable. You can relax after you contact us. We handle the whole lot while you could relax and consider your next plans.
We have vast experience, and our tow truck drivers have full license and permit to tow your scrap vehicle.

If you are still re-thinking your decision on selling your scrap car, let us help you make the right decision.

Scrap cars take a lot of space in your garage. The problem is even bigger when you don't own a garage and are paying for parking or occupying a space in your neighborhood, making it an eyesore.

The scrap car just doesn't sit there. It releases dangerous fumes, which, when inhaled, can be hazardous to your health and your loved ones. This is even more dangerous if you have little children playing in your garage.
We provide FREE TOW AWAY Services!
We Deal in Affordable prices.