Car Removal Hornsby: Turn Your Old Car Into Instant Cash Upto $9,999
Auswide Car Removal Service – Where Your Old Vehicle Becomes Instant Cash!
Are you in Hornsby and looking for an old car removal service because your car is taking up valuable space in your driveway or garage? Don't worry, Auswide car removal is here with its car removal hornsby service that will transform that eyesore into instant cash up to $9,999. 
Our dedicated team in Hornsby is ready to provide efficient and reliable cash for car removal services, ensuring you receive the fair value for your vehicle that it deserves. Regardless of your vehicle's condition we accept all types. We are here to assist you to get the most value for your car, van, and trucks. Contact us today and let us make the process of selling unwanted cars in hornsby both profitable and effortless. 
Auswide Car Removal in HORNSBY- We're Nearby!
Are you looking for a trusted scrap car buyer in the Hornsby area? Look no further! Auswide Car Removal is here to help. We offer a car removal service that allows you to sell your old, unwanted, scrap, damaged, or unregistered car and receive cash for it. Best of all, we offer complimentary car removal Sydney wide.
At Auswide Car Removal, we are committed to putting our customers and the environment first. Our mission is to make it easy and convenient for car owners to get rid of their unwanted vehicles from their place. At the same time, we are dedicated to promoting a greener environment by safely disposing of hazardous pollutants that can be found in cars.
 Choose Auswide Car Removal in Hornsby for a hassle-free way to sell your car and contribute to a cleaner, safer environment.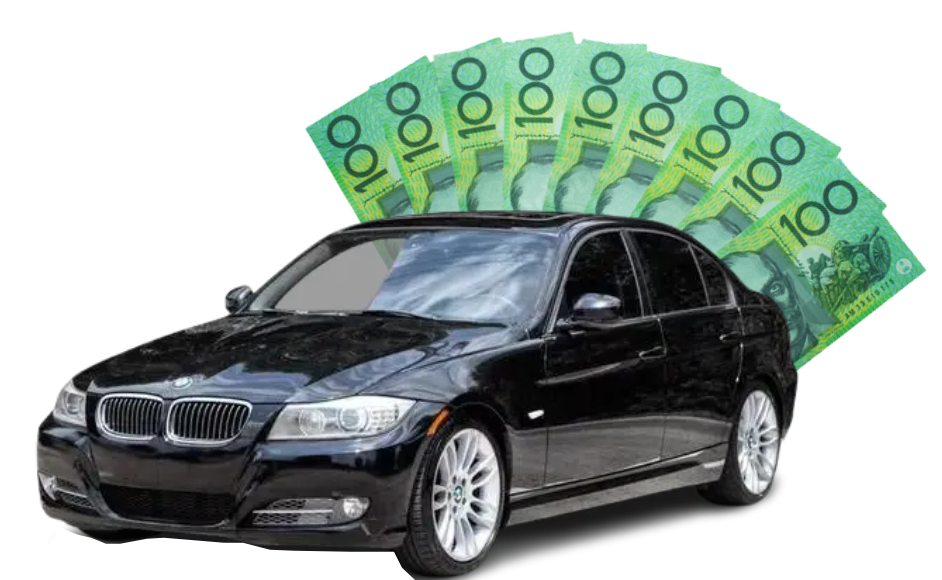 Why Choose Car Removal Hornsby
If you're confused why choose us in Hornsby, here are the multiple reasons that sets us apart from others. Let's have a look:
Our nine years of experience gives us expertise to handle the tasks with our trusted name in the car removal Sydney industry. We are proud to be committed towards providing excellent services to customers.
At Auswide car removal ™, you'll receive your guaranteed payment that we agreed upon. You'll find no surprises here and no last minute changes. 
Note: Be cautious of potential scams or fraud when selecting car removal services; watch out for red flags!
When you choose us, you're selecting a buyer who values your satisfaction. We offer free doorstep vehicle removal and flexible pickup scheduling to ensure your convenience and peace of mind.
Customer satisfaction is our top priority, and we want you to feel confident when you choose us as your trusted buyer. We provide our services throughout Sydney and are a licensed and registered business in the city. You can trust that you're working with experienced professionals when you choose us.
Our top priority is ensuring your safety and satisfaction. We offer secure payment options to make sure you receive your payment in your preferred method without facing any issues.
Digital Payment: PayPal, PayID, Osko

Bank Transfers

Check
Our Car Removal Hornsby service is completely free. This means you won't have to pay any charges for paperwork, towing, or any other related process. We provide all our services at absolutely no cost to you!
Being a green car removal service provider, we appreciate those who contribute to make our planet and surrounding cleaner through choosing our car removal service and offer them cash for cars Sydney wide. At car removal Hornsby, we follow these steps:-
We ensure the safe removal of various fluids from the car including coolant, brake fluid, oil, transmission fluid etc. This all we complete by following specific rules and regulations applicable to our location. 
Remove Hazardous Materials
Next, our team of qualified technicians carefully identifies and safely removes potential hazardous materials from the vehicles. Including:- batteries, airbags, and mercury switches. 
We inspect the entire car and salvage any usable parts including those that work, electronics and valuable metals. 
After removing the usable parts, we will send the remaining material such as glass, plastics, aluminium and steel for recycling. 
How It Works: Unwanted Car Removal in 3 Steps!
To get our car removal Hornsby service, these are the simple 3 steps:-
Fill the Quote

:
Fill out our online Quote form with your vehicle's basic details or you can give us a call. Based on the quote, our team will make an offer within a minute. 
Receive an Offer

:
If you're happy with the offer, let us know to proceed with the car removal. Provide us with your convenient time and location. 
Free Car Removal

: 
Our towing team will arrive at your doorstep within an average of 55 minutes. After arrival, we will quickly inspect your vehicle, complete the necessary paperwork, pay you in your preferred payment method, and tow away your vehicle.
Contact Information
To know more about our Car Removal Hornsby service, please call us at 1300 356 697 or fill our free quote form. 
Additionally, you can visit our website and explore your nearby service.

Our team is available to assist you, so don't hesitate to reach out.